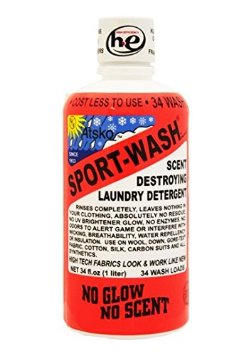 Restores & maintains the high performance features of technical fabrics
Helps restore factory applied waterproofing
Rinses away completely leaving no residue
Cleans and deodorizes. Leaves no scent
Safe for all washables. Contains no bleach, phosphate, or fabric softener
Cleans and deodorizes practically any fiber, natural or man-made (including down, wool, Gore-Tex, polypro, you name it). Restores water proofing, breathability, wicking,moisture control and insulation.Rinses away completely leaving noresidue. Contains no bleach, phosphate or fabric softener. Biodegradable/septic safe. Athletic shoes, such as runningshoes, should be scrubbed by hand.