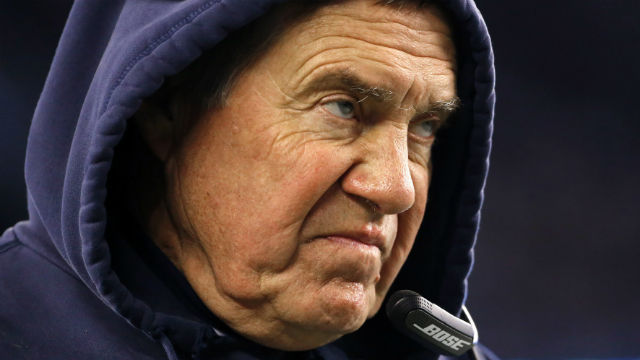 Bill Belichick laid the smackdown on Microsoft's Surface tablets Tuesday morning, calling them inconsistent and "undependable" and announcing he no longer will use them on the sideline during New England Patriots games.
Belichick's comments caused quite a stir on social media — Microsoft is, after all, an official sponsor of the NFL — prompting the tech giant to release a statement Tuesday afternoon defending its product.
"We respect Coach Belichick's decision but stand behind the reliability of Surface," Microsoft's statement read, via ESPN.com. "We continue to receive positive feedback on having Surface devices on the sidelines from coaches, players and team personnel across the league. In the instances where sideline issues are reported in NFL games, we work closely with the NFL to quickly address and resolve."
Belichick plans to switch back to the old system of utilizing computer printouts to review plays mid-game.
"I'm going to stick with pictures," the Patriots coach said, "which several of our other coaches do, as well, because their just isn't enough consistency in the performance of the tablets. I just can't take it anymore."
Thumbnail photo via Winslow Townson/USA TODAY Sports Images