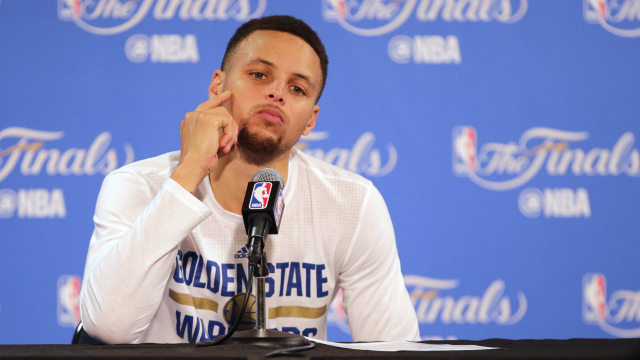 Golden State Warriors point guard Steph Curry is entering the final year of his contract, but the chances of him leaving the Bay Area appear to be slim.
The two-time reigning MVP recently was asked about next summer's NBA free agency, and he shed some light on his thought process.
That's an encouraging statement for Warriors fans.
Curry will make $12,112,359 this season. It's the fourth-highest salary on the Warriors, but all of the deals ahead of him were signed after his current contract was completed.
He's expected to get a max contract unless he takes some sort of discount to help the team re-sign everyone.
Curry's future with the Warriors isn't the only one Golden State must be decide over the next year. Key players such as Andre Iguodala, Shaun Livingston and Zaza Pachulia also are able to become unrestricted free agents in July of 2017.
Newly signed superstar forward Kevin Durant also has a player option for next season.
The Warriors' roster could look much different in 2017-18.
Thumbnail photo via Kelley L Cox/USA TODAY Sports Images