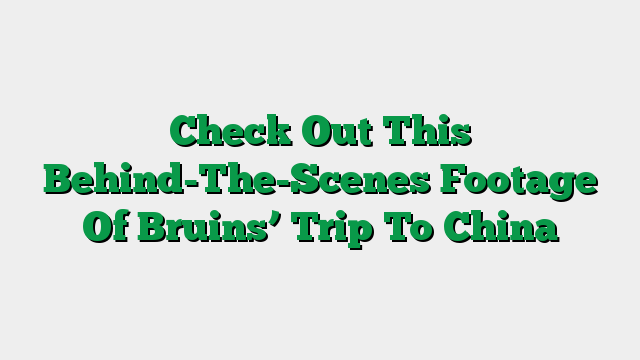 The Boston Bruins, as you might have heard, recently went to China.
The Bruins and the Calgary Flames played two preseason games in Shenzhen, with Boston winning both. Bruce Cassidy and Co. are back in the states and gearing up for the start of the regular season, but the excitement of the trip remains.
In fact, NHL Network soon will air behind-the-scenes footage from the trip in a "China Games All Access" special.
You can see some of the footage in the trailer below:
Say what you want about sending two professional hockey teams to China, but it sure looks like the players enjoyed themselves.
"China Games All Access" airs M…