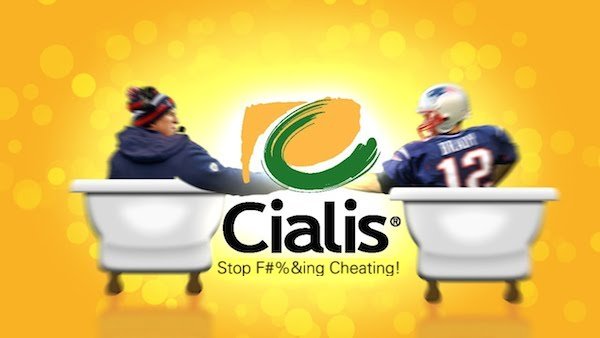 Help is on the way for those suffering from deflated balls.
The folks over at Benstonium.com are taking full advantage of the "DeflateGate" mess, creating a new commercial parody on the same day ESPN reported a league investigation found 11 of the 12 balls the New England Patriots used in their 45-7 rout of the Indianapolis Colts were under-inflated.
The rest of the sports world can go on debating what this actually means for Bill Belichick and the Pats — while trying not to giggle every time they say balls — but we're going to go ahead and laugh at the crazy with these guys.
Deflated balls won't be a problem for the Pats anymore with the revolutionary drug that promises to "help fill your balls anytime the moment is right." But there are risks, of course. Side effects may include inflated egos, loss of draft picks or hoodie sleeves and hefty sacks. So, go on and ask your equipment manager about Cialis Inflate-A-Ball so you never have to hear about deflated balls again.
Check out the full spoof in the video below.
Next Article >> Colts Players Joke On Twitter…