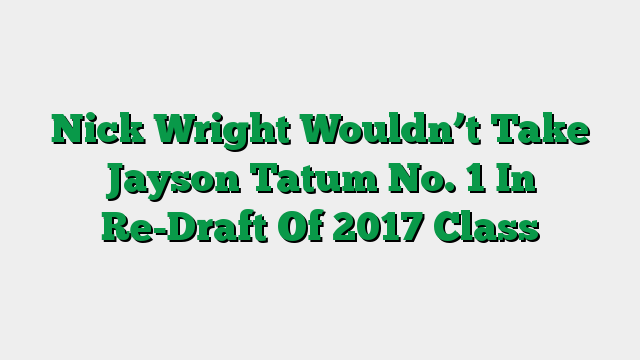 There's little doubt that if teams could re-do the 2017 NBA Draft, the final product would look much different.
In all likelihood, Philadelphia 76ers guard Markelle Fultz would not be taken first overall given, you know, he can't shoot a basketball. So, the question then becomes: Who would be the first player drafted?
Many point to Boston Celtics forward Jayson Tatum, who emerged as a superstar in his team's run to the Eastern Conference finals last season. "First Things First" co-host Nick Wright, however, has a different player in mind.
Here's his top three:
That's right: Nicky Dubs has Utah Jazz guard Donovan Mitchell goi…